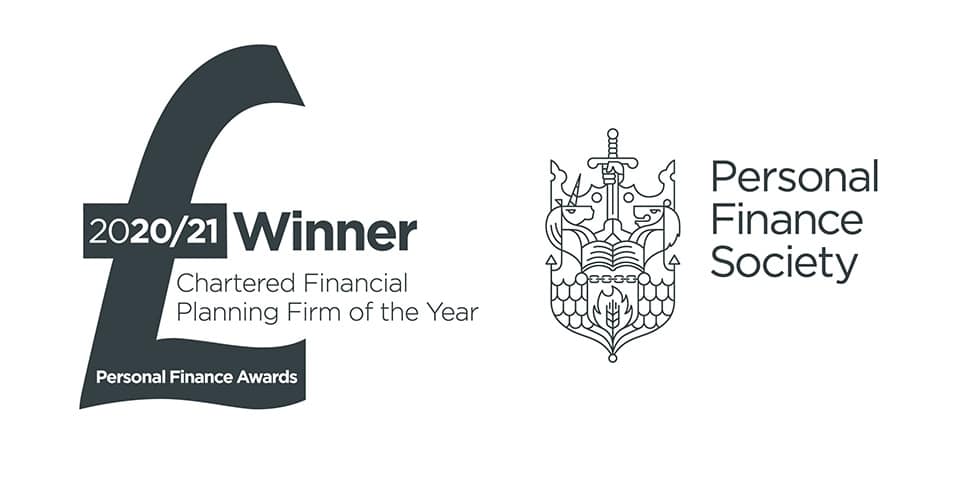 We are thrilled to have been awarded the prestigious Personal Finance Society (PFS) Chartered Financial Planning Firm of the Year award for 2020/21.
The big one!
Over the years we have won a number of awards including the Citywire New Model Advisor South West Regional Winner 11 times, but it is fair to say that this is the big one! The award is judged firstly by a written submission, which, if successful, is followed by a panel interview of sector practitioners and experts appointed by the PFS. The diverse panel brings a breath of knowledge and experience to ensure the most deserving firm is recognised. We were up against stiff competition which makes our success all the sweeter.
Hard work and vision
Awards like this are not won by one individual. The award recognises the vision of our leadership team and the hard work and commitment of all our 70 plus team. It is a shame that we have not been able to gather to attend the awards event, a glamourous black-tie affair, suffice to say as and when our team can get together the celebrations will follow. We were asked to record a short acceptance speech in advance of the awards event in case we won. You can see below.
Our 20th year
It is fitting that we have won this award as we prepare for Paradigm Norton's 20th anniversary in 2021. We look forward to celebrating our win and our big birthday with our team and clients as and when we are able.
We are here to help
Finally, we are conscious that this has been a tough year and that many have suffered in 2020. Fortunately, we have been able to switch to remote working and virtual meetings relatively smoothly.
If there is anything we can help with during these difficult times or if your personal experience has caused you to reflect on a different future please do not hesitate to contact us, we are here to help.