Actions speak louder than words
It's what we do that matters. Philanthropy and giving extends beyond an option for our clients; the Paradigm Norton Trust was set up to embrace our role in society and make a positive impact on the world.
At Paradigm Norton we care about more than just profits.
One of the ways we live our values is through the Paradigm Norton Trust. A percentage of our profits is given to the Trust to be managed by the trustees and distributed by the governing council.
Since its inception in 2007 we have donated £392,605 to over 200 charities* We concentrate on charities where we can have maximum impact and focus on smaller, local charities or charities working in developing countries where every £1 goes a little further. Supporting financial education is another area we centre on. We are keen to increase our impact here as, after all, it is what we do.
The Trust receives many requests for donations. Team members, clients and professional contacts are encouraged to make suggestions. These are screened according to the criteria of the Trust's distribution policy and then considered at the meetings of the governing council. We have one partner charity, Za Foundation, and numerous core causes. Four charities tell their stories of how the Trust has benefited them:
*Details correct as at 22nd August 2022
"The Paradigm Norton Trust epitomises Paradigm Norton as a firm. We strive to make an impact on the lives of our clients, as well as the local community and overseas. People matter is a value of the firm, the Trust helps us deliver this value."
Senior Financial Planner and Chairman of Paradigm Norton Trust.

Za Foundation is an educational charity, located in Portishead, near Bristol. Its primary aim is to support, educate and inspire orphans and vulnerable children and young people that have been infected or affected by HIV, in the Nkomazi region of South Africa.
In an area devastated by HIV (infection rate around 48%***), these young people face an uncertain future, with a poor education system, high unemployment and therefore, extreme levels of poverty. Za Foundation works with partner charity, Thembalethu Nkomazi, which delivers programmes that focus on educational and practical support (outside mainstream education) as the best way to help young people change their future for the better. Education is of paramount importance to help these young people out of poverty.
Here we look at how Za Foundation have helped one boy named Msakazi:
At 10 years old, Msakazi has a father and two older brothers to call family. They all live in a one room house with no water or cooking facilities. The boys have no state ID and are not entitled to any state help. Their father works long days as a farmer and the boys are left to raise themselves.
They are often dirty, wear clothes full of holes and regularly go without meals. When Za Foundation first met Msakazi he had experienced a lot of hardship, he would stare with vacant eyes, his speech was poorly developed and had severe learning difficulties. After making the four kilometre walk to school, he was often excluded from lessons as there was no support for him.
Msakazi has started to attend an after-school club funded by Za Foundation. He receives a nutritional meal that has helped him build strength and received some counselling that has encouraged him to interact with other children. He has learnt to brush his teeth and has been given new clothes which get washed once a week. Many UK schools have donated education games that Msakazi loves to play with and the facilitators at the club have seen an improvement in his maths and basic education. Every day is hard for Msakazi but the club is a lifeline for him and, for a few hours a day, he is given the chance to be a child.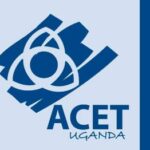 With significant financial support from Paradigm Norton Trust over a number of years, Nakulabye Junior School, which is situated in one of the slum areas of Kampala, continues to thrive.
The additional grant towards the playground equipment was greatly appreciated, and the equipment is constantly used by the children. The children are not only achieving good academic results, but also achieving in other areas, having been recently highly placed in an inter-schools boxing competition and coming first in an inter-schools music, dance and drama competition! The Headmaster has reported that this is against a background of rampant child kidnapping in the area, which have required strict measures to be introduced at the school, especially at the beginning and end of the day.
Paul Clark Chair – Friends of ACET Uganda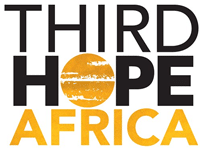 The Paradigm Norton Trust has faithfully supported Third Hope since 2013. We are working in Uganda with ex-child soldiers on a programme of recovery that spans agricultural training, arts therapy and trauma counselling.
Initial funds helped us to plant trees, which are already bearing fruit! Subsequent funds have enabled us to begin work on a Peace Centre, focusing on healing and reconciliation within the community. Current support is being channelled towards working with ex-child soldiers who are learning sustainable agriculture. Having run a pilot programme with a small group of participants, we are now expanding this to thirty ex-child soldiers over the year ahead.

Deki is a small charity with big ambitions and believes everyone should have the opportunity to realise their potential and to create sustainable incomes. Deki's mission, to empower hard-to-reach communities to be free from extreme poverty, remains at the heart of everything they do.
Deki was founded in 2008 and has been generously supported by Paradigm Norton since their early days.
Working in the Maritime region of Togo, together with their local partner, and the rural communities whom they support, they empower vulnerable families to develop sustainable livelihoods and become financially resilient. Deki has developed a holistic approach through four scalable programmes which specifically address the needs of these communities, tackling some of the key causes of poverty, and ensuring long-lasting, sustainable change.
Focusing on supporting rural livelihoods, increasing economic inclusion, gender equality and empowering female entrepreneurs, Deki's programmes increase access to affordable healthcare, renewable energy and clean water for thousands of people. Deki continues to expand their rural outreach, making sure they are reaching those who need their services the most.